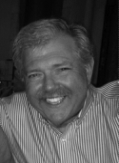 Tim Willis
CEO & Founder
Mr. Willis is a Founding Partner of MED1 Ventures. Tim has more than 30 years of ophthalmology industry experience having founded or help found 8 companies. Tim is a seasoned business executive and entrepreneur and inventor having raised $195 million in funding, over 30 issued patents, and responsible for the development and launch of 55 ophthalmic products that today represent over one and half billion dollars in annual sales.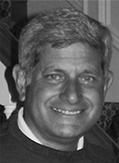 Steve Bacich
CTO & Founder
Mr. Bacich is the Chief Technology Officer and Founding Partner of MED1 Ventures. Steve has more than 20 year of medical device industry experience with over 15 years focused on women's health. Mr. Bacich completed several venture and public funding rounds in total raising over $250 million. Steve has over 50 issued US medical device patents and has brought over 25 products to market.
Kent Geer
Managing Director Finance & Investor Relations
Mr. Geer is a former partner with Ernst & Young. Kent has more than 30 years of experience and track record serving numerous public and private companies in a variety of industries including biotechnology, medical device, pharmaceuticals and other technology companies. During his tenure, Mr. Geer was the audit practice leader for Ernst & Young Entrepreneurial Services Group and was the market team leader for the technology industry practice.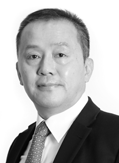 Duane Lee
Managing Partner Greater China & SE Asia
Mr. Lee has more than 25 years in the healthcare and medical device industry in Asia. He has 10+ years experiences with top multinational medical device companies as the General Manager of Greater China and Asia.  Duane in 1997 founded and built a several hundred-million-dollar Chinese business, taking the company public on the Taipei Exchange. Duane's expertise and background in marketing and sales with medical devices covers Bio-Research, IVD, Radiation Oncology, and Ophthalmology and has successfully launched these technologies and products in Asia.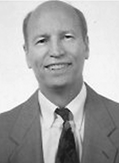 Diethart Reichardt
International Business Development
Mr. Reichardt is a business executive with over 35 years of experience in sales, marketing, and European business and general management expertise. Diethart has served in leadership positions for several global medical device and pharmaceutical companies in ophthalmology and women's health.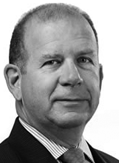 Greg Brown, M.D.
Advisor
Gregory B. Brown, MD, is a co-founder and Vice Chairman of Health Care Royalty Partners a $3B+ Fund and serves as Chairman of the Strategic Advisory Board for the fund. Greg has been involved in closing more than $1B of financing. Dr. Brown was a partner at Paul Capital Partners, and co-head of healthcare at Adams, Harkness (now Conacord).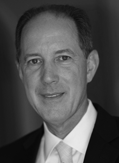 Charles Fuller
Business Advisor
Mr. Fuller is CEO of The Results Company working with CEO's and Politicians. Chuck has a distinguished career having managing businesses as well as federal, state, and local campaigns. Today, Chuck combines his experience in both the public and private arenas by advising senior executives on how to promote a more business-friendly climate while navigating through the minefield of politics.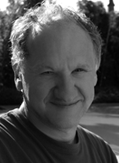 Larry Haimovitch
Business Advisor
Mr. Haimovitch is t he president of Haimovitch Medical Technology Consultants. Larry specializes in the analysis for the medical device industry, with current emphasis on the future outlook for emerging trends and emerging medical technology. Mr. Haimovitch spent over 20 years as medical device analyst for several major brokerage firms, financial institutions and major investment banks.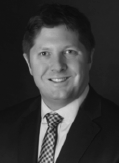 Jon Hammack, MBA
Business Advisor
Mr. Hammack is a senior level executive specializing in healthcare investment banking. Jon has advised on over 55 M&A and lead managed healthcare transactions with aggregate transaction value of over $100B. Currently he serves as Managing Director of Healthcare for Moelis and previously was Managing Director and Head of Medical Technology at Morgan Stanley.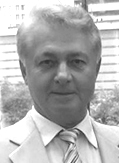 Dr. Valdemar Portney
Optical Advisor & Principal Scientist
Dr. Portney has been involved in the ophthalmic industry for 30+ years serving also on the ISO and ANSI standards committee and is a fellow of the America Academy of Optometry. Val's expertise is in the area of vision science and physiological optic. Val is the inventor and project leader of the first multifocal IOL approved by the FDA as well as many other devices for optical inspection and medical optical device for vision correction. Dr. Portney holds more that 70 patents and has published 19 scientific papers.
Norris Tolson
Business Advisor
Mr. Tolson most recently served as president and CEO of the North Carolina Biotechnology
Center. He was a member of the Biotechnology Center's Board of Directors, and served on the Executive Committee. He has served North Carolina as Secretary of Commerce and Secretary of Transportation.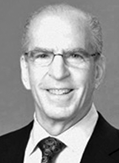 Andrew Brill, M.D.
Women's Health Medical Advisor
Dr. Brill is a Board Certified Gynecologist and Professor of Gynecology at California Pacific Medical Center in San Francisco. Dr. Brill is former President of the AAGL and Chairman of New Technology Committee California Pacific Medical Center.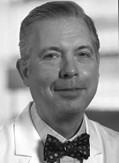 Alan Carlson, M.D.
Medical Advisor
Alan N. Carlson, MD, serves at Duke University Vice Chair of Departmental Development and Professor and former Chairman of Ophthalmology specializing in cataract, refractive and corneal surgery.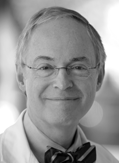 Doug Koch, M.D.
Medical Advisor
Douglas D. Koch, MD, is a Professor of Ophthalmology at the Cullen Eye Institute, Department of Ophthalmology, Baylor College of Medicine.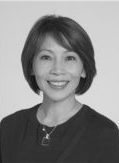 Rosanne Kho, M.D.
Medical Advisor
Dr. Kho is a Professor of Obstetrics & Gynecology at the Cleveland Clinic and has recently served as President of the AAGL – SRS Fellowship Board to update training for all US obstetrics and gynecological students in the U.S.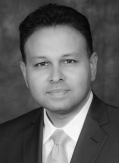 Parag Majmudar, M.D.
Medical Advisor
Parag A. Majmudar, MD, is the President and Chief Medical Officer of Chicago Cornea Consultants, Ltd. where he practices cataract, corneal and refractive surgery.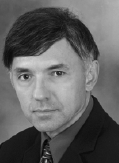 Malcolm Munro, M.D.
Women's Health Medical Advisor
Dr. Munro is a Professor in the Department of Obstetrics and Gynecology of the David Geffen School of Medicine at UCLA, and Director of Gynecologic Services at Kaiser Permanente's Los Angeles Medical Center.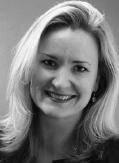 Kelly Roy, M.D.
Women's Health Medical Advisor
Kelly is a well recognized Gynecologist currently practicing in Phoenix, Arizona. She is Medical Director of Arizona Gynecology Consultants and Gynesurgical, LLC.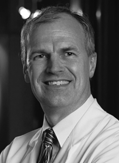 John Sheppard, M.D.
Medical Advisor
John D. Sheppard, MD, is the President and Senior Managing Partner of Virginia Eye Consultants; and founder of ProVision-Network.com, a major buying group for Ophthalmologists and Optometrists.
Med1 Ventures LLC.
5650 Six Forks Road, Suite 202
Raleigh, NC 27609